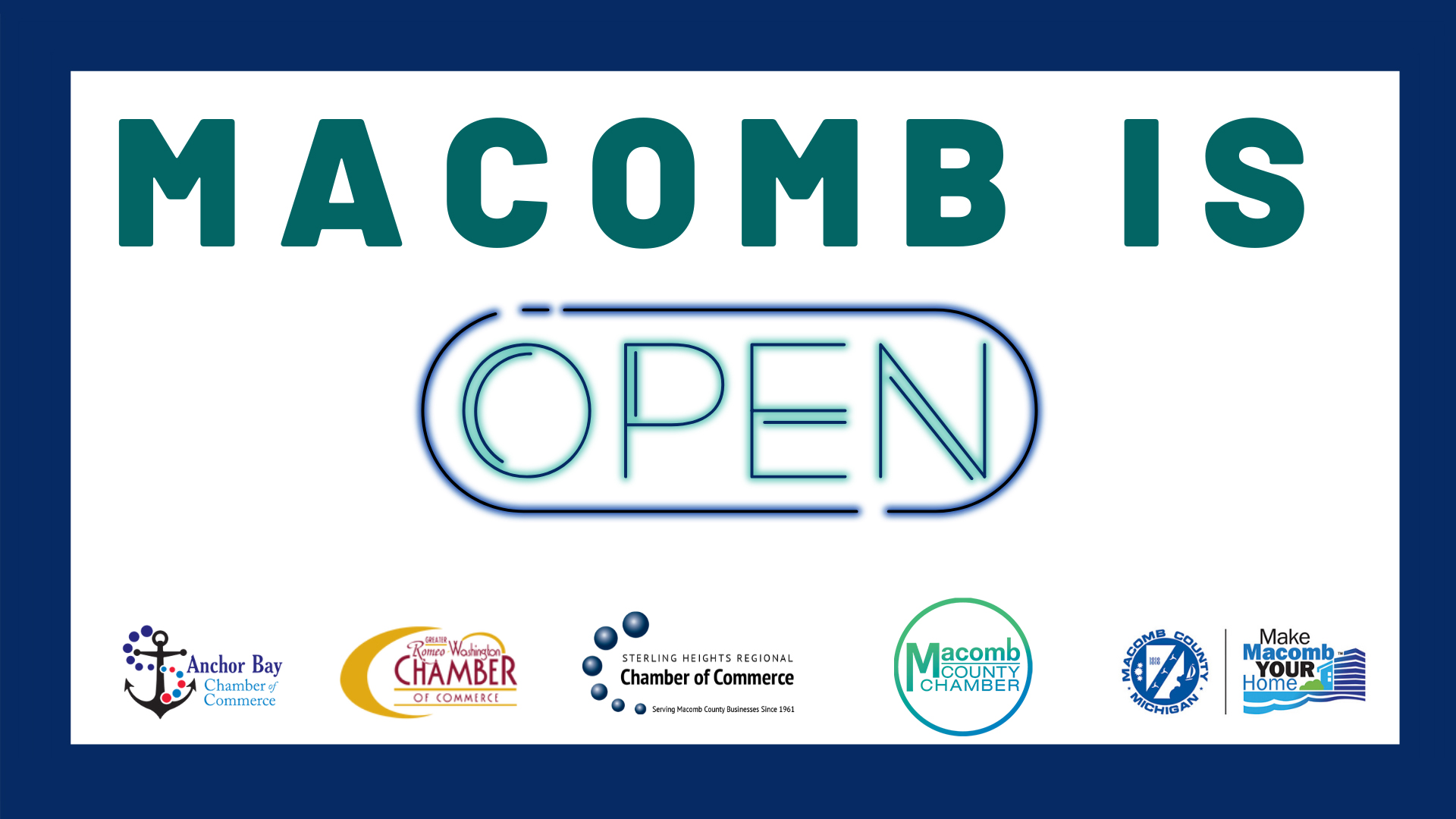 Macomb is Open is a program highlighting and promoting open businesses through a county wide effort
Mount Clemens, Mich. (April 23, 2020) – Macomb is Open is a county wide campaign created to help promote businesses in Macomb County that remain open during these unprecedented times.
The campaign will promote open Macomb County businesses and detail the services they are providing to the local community. The joint campaign kicks off on April 23 through social media efforts as well as online. Macomb County businesses can participate in Macomb in Open by completing a Google form.
Macomb is Open is a partnership between the local chambers including Macomb County Chamber of Commerce, Anchor Bay Chamber of Commerce, the Sterling Heights Regional Chamber of Commerce (SHRCCI), the Greater Romeo-Washington Chamber of Commerce and Macomb County Government.
"I am pleased to see the leaders of our chambers collaborating in this way." said Macomb County Executive Mark A. Hackel. "I encourage residents and other businesses to support local establishments."
"Through the strength of the Chamber Alliance, it is our hope to promote and encourage the economic stability of our businesses throughout Macomb County." stated Kelley Lovati, Ph.D., CEO & President of Macomb County Chamber of Commerce. "Assisting our members in promoting their open businesses and driving the community to support these businesses is our goal.  The Macomb County Chamber is proud to be a partner in the Alliance with our sister Chambers throughout the county along with working closing with Macomb County Planning and Economic Development." Said Lovati.
The Google form can be found at https://bit.ly/2XPKqwB.
More information can be found at macombcountychamber.com.