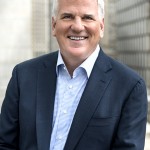 Mt. Clemens, Mich. (Dec. 12, 2016) — The Macomb County Chamber of Commerce – the county's premier business organization – will mark its 125th anniversary in 2017, with guest speaker Matthew Cullen at their Annual Meeting January 25.
Cullen, principal of Rock Ventures LLC and CEO of JACK Entertainment, will headline the Annual Meeting and Luncheon which will celebrate the 125-year legacy of business growth and advocacy in Macomb.
"The 2017 Annual Meeting will not only celebrate the more than a century of the Chamber's existence in Macomb County, but it also launches us into a new era of regional thinking along with our partners in Detroit," said Grace Shore, Macomb County Chamber CEO.
"Our organization is one of people who know the wisdom of coordinating their efforts under effective leadership for advancement and development of the community and businesses in the area. Having Matthew Cullen speak to our membership shows the interest organizations like his have in relationship-building with Macomb County."
Cullen is a 29-year veteran of General Motors (GM), where he was general manager of economic development and enterprise services. He is also chief architect of GM's $500 million acquisition and development of the Renaissance Center as the automaker's global headquarters. Since 2003 he has helped oversee the billion dollar redevelopment of the city's international riverfront as the founding chairman of the Detroit RiverFront Conservancy, whose vision is to create more than five miles of contiguous public access and linked parks along the river. In his current role, Cullen helps lead Rock Ventures' efforts to spark development and revitalization in the City of Detroit, which includes Quicken Loans' national headquarters move to the city in 2010.
The Macomb Chamber Annual Meeting will include a luncheon and be held at the Mirage. The meetings have drawn in excess of 250 people and a larger turn out is expected this year. The event will mark the first time Cullen has spoken to the Chamber's board and membership.
About the Macomb County Chamber
Comprised of more than 830 businesses, and including various associates and elected officials, the Macomb County Chamber of Commerce supports established and new businesses operating in the county by providing business advocacy, marketing benefits, networking opportunities and community reputability. The Macomb Chamber is the most recognized chamber in the area and in 2017 will mark its 125th year of continuous operations in the southeast Michigan area.