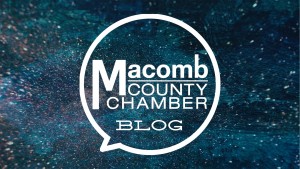 How to Submit a Blog Post
Please email luke@macombcountychamber.com with the following content:
Your completed post as a Word Doc, HTML, or PDF.
Image files in a separate folder. For reference, our blog is 800 px wide.
Author name which may including a one text link to your own website.
Posts We Will Accept:
Successful guest contributions are comprehensive and interesting posts that teach our readers something new about the world of business.
A word count around 500 Words with no fluff
Business related articles, preferably Macomb County related
Original concepts, compelling arguments, and quality writing.
Keep it educational, this is not just an advertisement
Company taglines are allowed
No more than one link to your company's website in the body of the post.
Submissions must meet the Chambers quality standards in order to get published.
Posts We Won't Accept
There are some things we simply can't accept:
Anything that's been covered on our blog before.
Anything that may be construed as a MLM pyramid scheme.
Anything that's too promotional for your company or organization.
Anything that's offensive or inaccurate.
Anything that's overly critical of individuals or companies
Anything politically charged (only bipartisan posts are accepted)
If your article meets editorial standards and aligns with our content we will respond to let you know your article will be published. That process may take up to 1-2 weeks.